Custom Buildings from Sullivan & Son Construction, Inc.
Phone: (830) 379-5032
SullivanAndSon@gmail.com
If you can dream it, we can build it!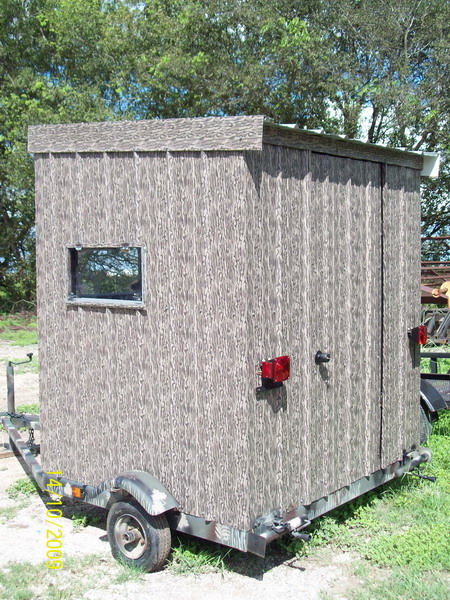 Portable metal Hunting Blind with Mossy Oak - Bottom Land Camouflage metal.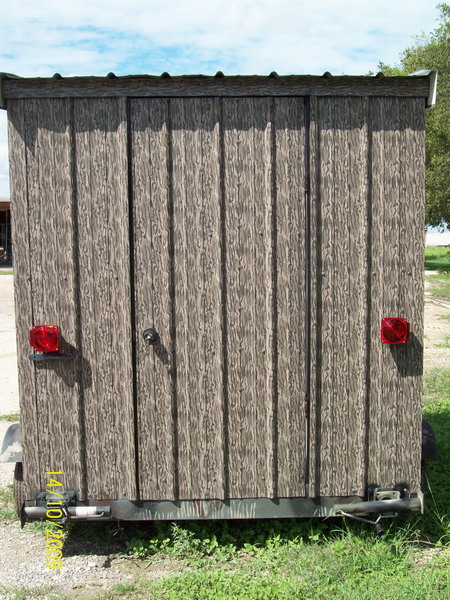 Keyed entry door with brake lights for legal towing. Stabilizer jacks built in.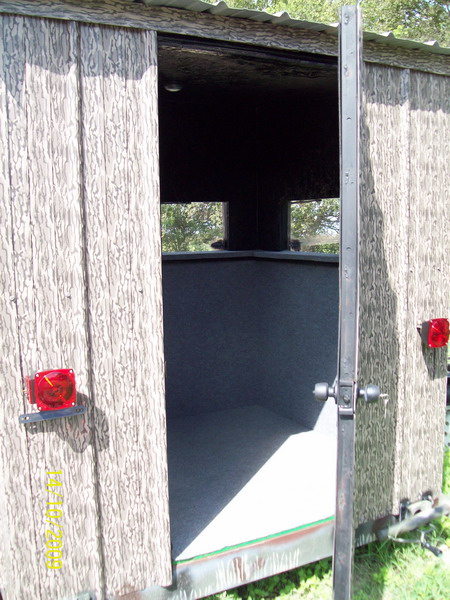 Carpeted interior with insulation.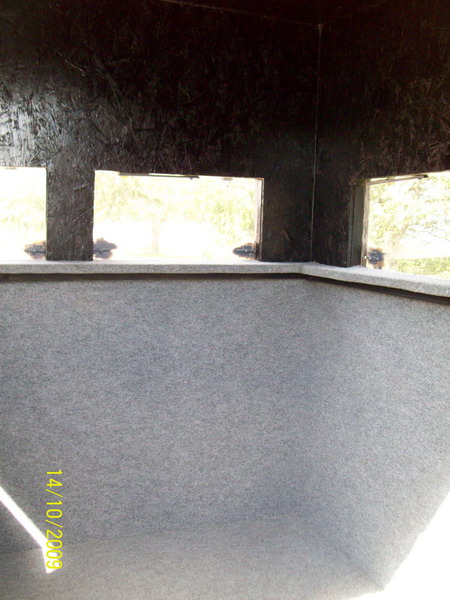 Shooting shelf with latched windows.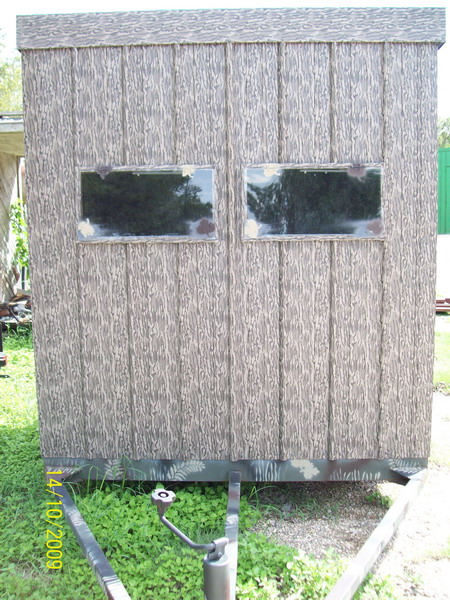 Welded to trailer for portability.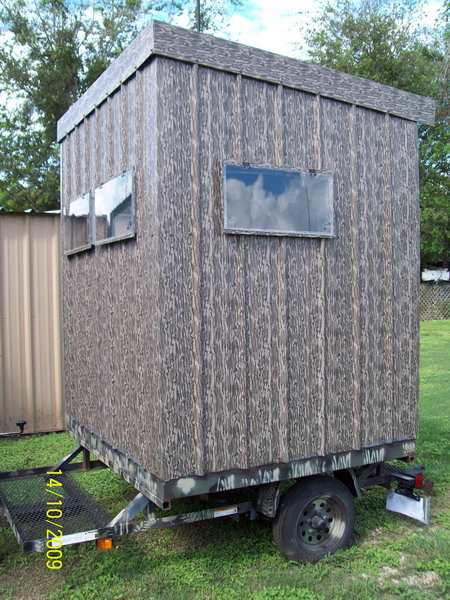 Plexiglass windows with interior latches.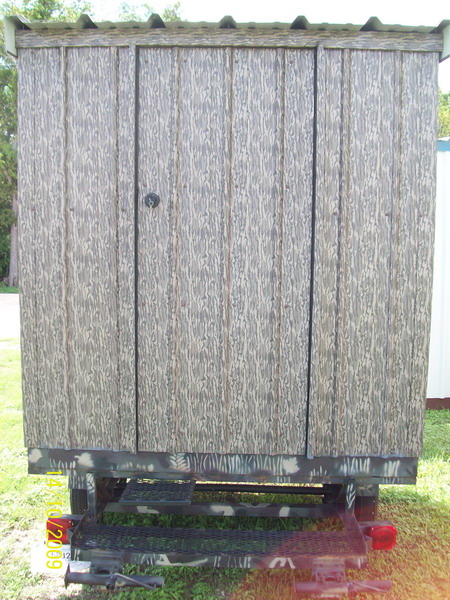 Exterior storage shelf for ice chest or feed.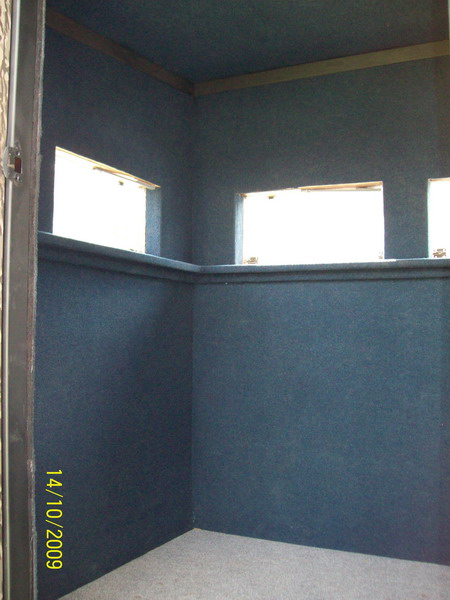 Fully carpeted interior.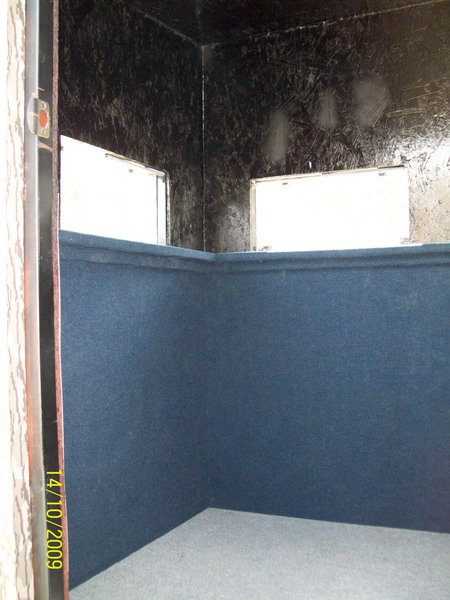 Hunting Blinds.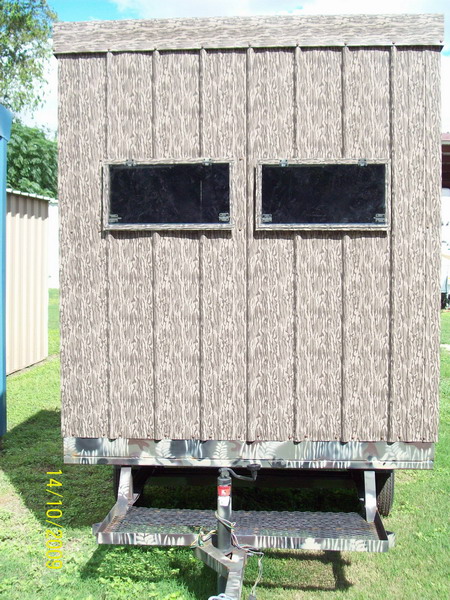 Attached trailer hitch with storage shelf.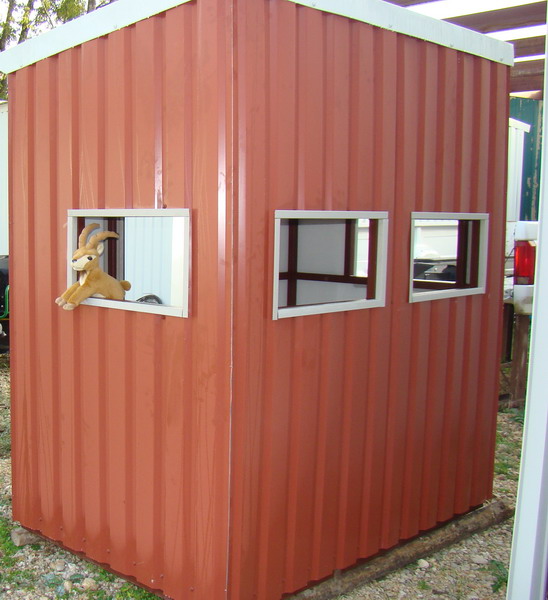 Basic insulated hunting blind.